Apply to the Dog Tag Fellowship Program
Subscribe for updates
The application for Winter 2024 is now closed. Please check back in January for the Summer 2024 application.
Program Dates:
Winter cohorts run January through May, with a spring break. Summer cohorts run July through November, with a fall break. Exact program dates subject to change.
In-Person Programming
Though the majority of the program will take place virtually, there will be three weeks of in-person programming at key points of the fellowship program. 
As with all weeks of programming, participation in programming during in-person weeks is required. By accepting a position in the cohort, you are acknowledging understanding that in-person programming weeks are mandatory, and you have the responsibility to coordinate your own travel and accommodations.
Dog Tag will attempt to secure partners that offer discounted and/or free air travel to fellows

Dog Tag will attempt to secure discounted rate room blocks at local hotels

Your stipend is intended to offset costs incurred to participate in programming
Additional information about in-person programming, including more details about the program/travel schedule, will be provided upon the start of the program
Eligibility Requirements:
The following individuals are eligible for our program:
Post-9/11 veterans with service-connected disabilities
Military spouses* of post-9/11 service members (active, retired, former, Gold Star, Guard and Reserve)
Military caregivers of post-9/11 service members
Active service members in transition (within 6 months)
Guard and Reserve members
For the DC program, preference will be given to those located in the mid-Atlantic region of the US; for the Chicago program, preference will be given to those located in the Midwest region of the US. However, we encourage all to apply. If you are unsure which program to choose, select "remote" when applying and we will assist in determining which program would be best. 
Reference our Frequently Asked Questions page for more detailed information about eligibility, program details, and more.
*All military spouses are eligible regardless of spouse's military status or VA rating.
Please note: Dog Tag does not accept veterans and their spouses and/or caregivers simultaneously due to the intensive nature of the program and our belief in maintaining a healthy work/life balance.
About the Application Process: 
The initial eligibility form should take 5-10 minutes to complete. Once you have submitted the eligibility form and it is determined you meet the requirements, you will receive an email with a personalized link to the application. This link will be sent within 24 hours of your submission of the eligibility form, and will come from

 

fellowship@dogtaginc.org.
The full application may take up to 1-2 hours to complete, and will require you to upload:

Proof of Service (Form DD214)
VA Benefits Summary letter (if a veteran)
Letter of Recommendation (we do not accept letters of recommendation written by family members)

You may save and revisit your work by clicking the "Save My Progress and Resume Later" button at the top of the page and creating an account.
We will follow up with you about your submission by email. Please be sure the email address you include in your eligibility form is one that you check regularly. Please keep an eye on your spam folders as we have had issues in the past with these emails going to spam.
If you have any questions about the application process please contact us at fellowship@dogtaginc.org.
Recruitment Events
Want to learn more about what it's like to be part of the Dog Tag Fellowship Program? Join us for one of our upcoming events to get all your questions answered, and take advantage of the opportunity to interact with Dog Tag staff and alumni.
Learn More
Program Elements: Our Proven Recipe
The Dog Tag Fellowship Program is comprised of five integrated program areas that work together to empower veterans, military spouses and caregivers to find, pursue, achieve, and sustain their futures.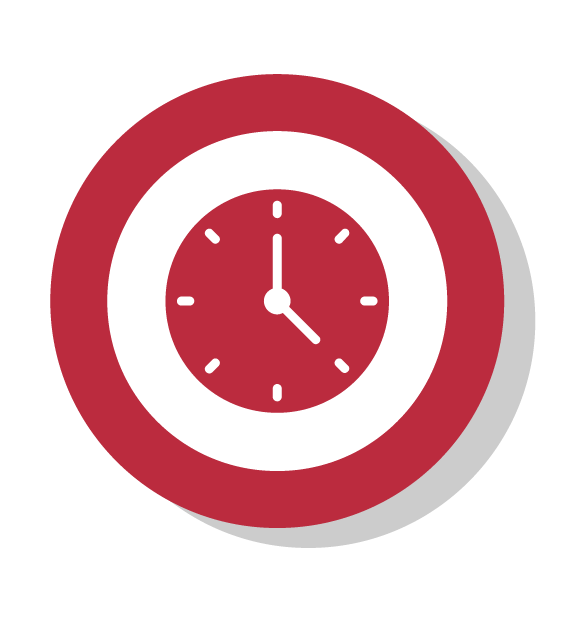 000
Total Program and Community-building Hours
Learning Labs
Fellows participate in over 138 hours of programming to explore careers and gain skills through workshops with entrepreneurs, business leaders, and subject-matter experts.
Education
Fellows work to earn a customized business certificate from a top university in 119 hours of courses, gaining foundational business skills.
Hands-on Learning
Fellows spend over 113 hours solidifying lessons learned in class through immersion in Dog Tag Bakery, our small business, earning real leadership and teamwork experience.
Wellness
Fellows participate in 140 hours of activities designed to provide opportunities and strategies to process their past, reflect on their current experiences, and envision their future.
Capstone
Fellows spend over 57 hours utilizing strategic thinking, planning, and decision-making skills to develop a robust business plan, solidifying the value of an entrepreneurial mindset. The capstone pushes fellows to envision their futures.