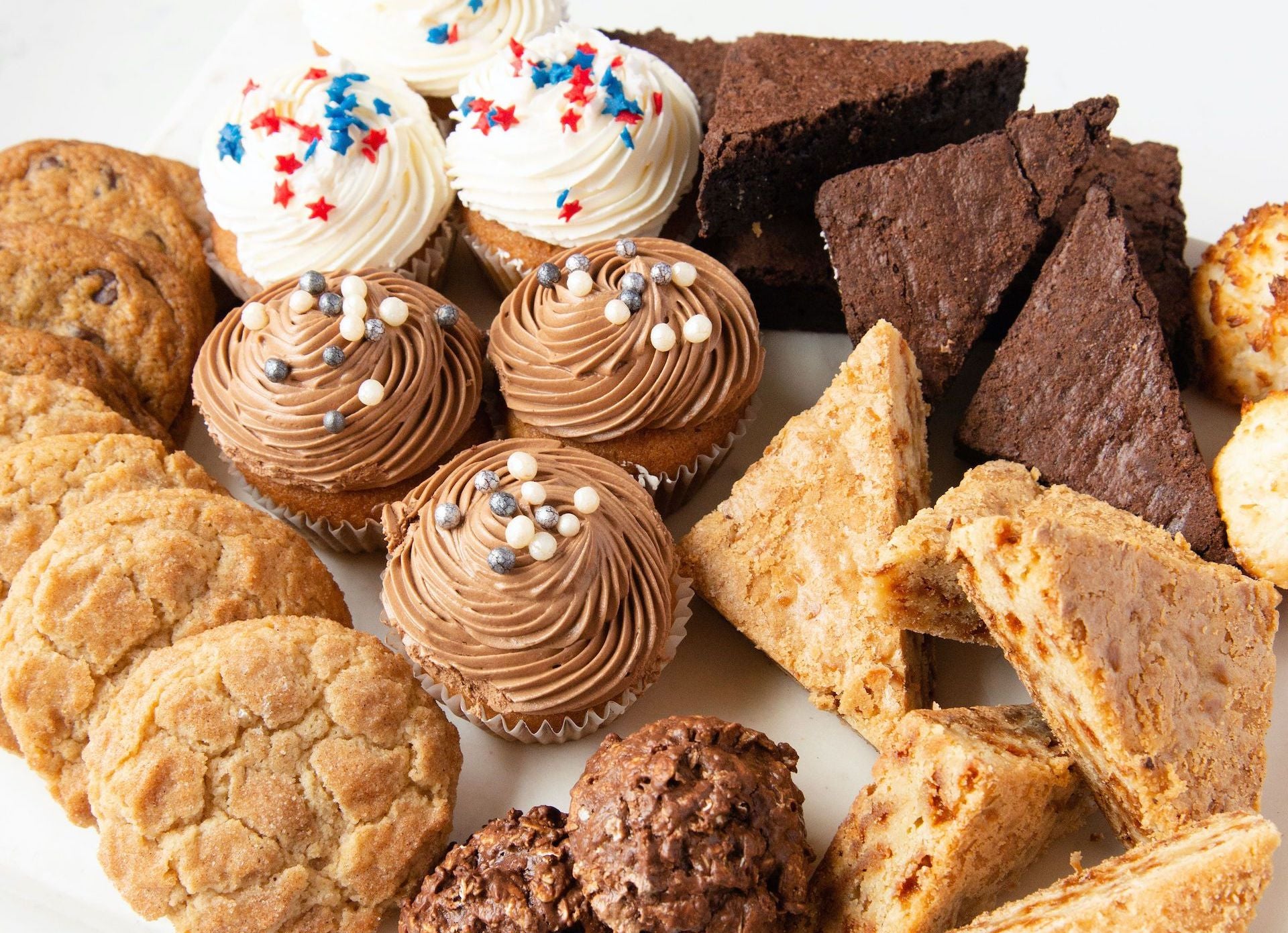 Dog Tag Bakery
From the moment you see our striking white brick building, our bakery draws you in to experience more. Order a coffee and enjoy a pastry, sandwich, or dessert.
What you'll soon notice is Dog Tag Bakery is about much more than indulging customers with coffee and treats.  Every visit supports our mission to empower veterans and military families to build resilience, find renewed purpose, and forge community. Once you step inside, you become part of our community committed to changing lives.
Certified free from peanut and tree nut (except coconut) allergens by Kitchens with Confidence by MenuTrinfo, a leading allergen and gluten-free auditing and accreditation firm.
Catering
Eat good and do good. Every catering order advances our mission, reinforcing that what we do is bigger than a bakery.
See Catering Options
Online Store
Our scratch-made, love-filled treats are better than good. They also change lives. Explore everything we have to offer.
Visit The Store
Join Our Cause
Find out how you can donate, volunteer, and champion our mission beyond the walls of the bakery.
Get Involved